About me
Dear reader,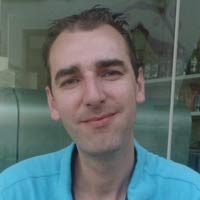 I am a game development enthusiast. From 10 years old onwards I've been 'breathing game development'. From coding a manual 'polygon filler' (Mode X, Watcom C++, good old days :)) to developing my own 3D engine using Direct3D.
During the last 20 years (with breaks now and then) I've been developing my own 3D engine, demo's and several games. This website gives an impression of some of the results. Since 2013 I've been actively expanding the engine, and developed the 1st game using the engine (BooH). The game was released in May 2015.
The latest game I released is called The Crown Jewels (April 2018).
My dream is to combine my professional career as a producer/project manager, with the constantly growing game development industry.
I'll keep you posted on nice and new projects.
Greets,
Cris